Newsec advises Schage Eiendom AS in Baltic, record-breaking deal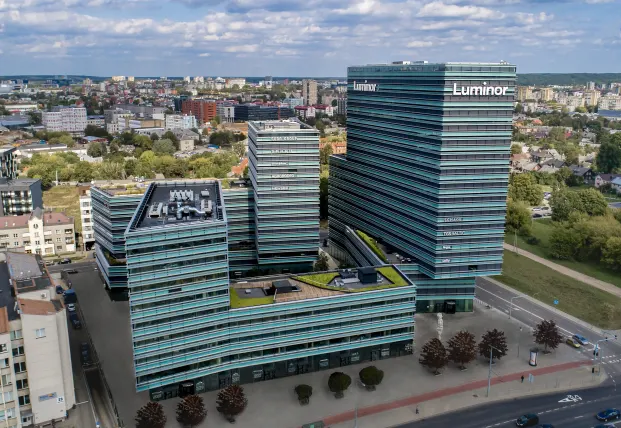 Quadrum BC in Vilnius, Lithuania.
Newsec advised Norwegian Schage Eiendom AS on the sale of the Quadrum BC in Vilnius, Lithuania for EUR 156.1 million. German Deka Immobilien and Schage Eiendom AS have entered into an agreement regarding the largest office transaction to date in the Baltics. Expected to be closed within two months, subject to competition authority approval, the Quadrum BC will be the third investment by Deka Immobilien in Lithuania.
"Interest for Quadrum BC during the sale process from both local and international investors was unexpectedly high given the size of the asset. This clearly demonstrates the improved liquidity of the Baltic market, and the strong demand for quality assets in top locations", says Andrius Svolka, Head of Transactions at Newsec in the Baltics. He continuous "The Baltic countries continue to demonstrate solid macro fundamentals, continuous convergence to EU countries, and influx of Shared Service Center and Business Process Outsourcing tenants to the region. We believe that the Baltic commercial real estate pricing/yields, currently 200-300 basis points higher than in Western European countries, will inevitably decrease in the coming years".
Quadrum BC is located in the central business district of Lithuania's capital, Vilnius. The landmark property is one of the largest office complexes in the Baltic region with over 44,000 m2 of net leasable area. Quadrum BC is anchored by the third-largest Baltic commercial and retail bank, Luminor, occupying roughly 30% of the total area.
"Quadrum is the first center in Lithuania designed and built according to BREEAM international standard for sustainable buildings. The Baltic Real Estate Investment Forum awarded it the best office building in the Baltics. Quadrum stands out not just for the quality of the building and the great location, but also for its full occupancy and the long-term lease agreements", says Kjetil T. Hanssen, CEO of Schage Eiendom AS in Lithuania.
Newsec estimates that with growing stock and new projects coming to the market, the Baltic transactions volume will set new records in the coming years and exceed EUR 1.5-2 billion per annum.
< Back