Newsec Property Outlook Autumn 2019: what does the future hold for retail properties?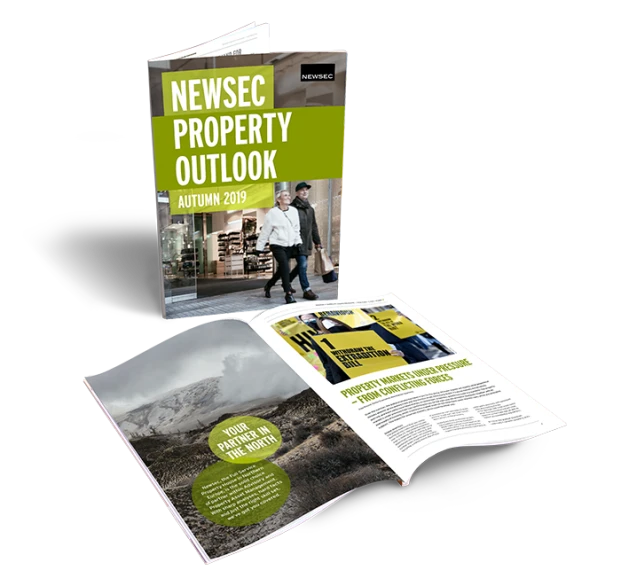 In the latest edition of Newsec Property Outlook, which launched today, Newsec take a look at the state of the retail real estate segment and the results highlight a wide spread within the segment. The best retail continues to flourish and has had one of its strongest years in 2019. Retail of medium quality is beginning to encounter challenges, and poor retail that has underperformed for a while now is beginning to face even tougher conditions.
2019 is the first year in a long time where rents have gone down for retail as a whole, minus three percent. Retail parks perform best with rental growth of four percent. Malls and high street retail have a negative rental trend of minus one percent and minus five respectively.
"I'm not worried about the future of retail, but rather think that we have a very exciting development in the segment ahead of us. There will be increasing demands placed on those who work with the retail real estate segment, but many opportunities will present themselves to those who have the right knowledge and are willing to see this as an opportunity to innovate", says Max Barclay, Head of Newsec Advisory.
By classifying retail properties as malls, retail parks or high street retail and then assessing geographic location, catchment area and attractiveness, Newsec's experts have identified three different qualities of retail real estate: good, medium and poor across each category.
Among the best-quality retail properties, all the different types of properties; high street retail, retail parks and malls, are doing well. In 2019, rents across this category have seen growth of five percent, the strongest increase in a long time. Retail parks are the clear star performers, with a rental growth of eight percent.
Retail properties of the poorest quality have a negative rental development in 2019, minus eight percent. In addition, all types of retail properties in this category are performing poorly, the worst being malls, which are down eleven per cent. High street retail is performing poorly as well, with minus ten percent. High street retail in good locations continues to perform well, up four percent, but in smaller towns and in less attractive locations properties will most likely face conversion into office space or other types of property in the future.
Find the full Newsec Property Outlook at newsec.com/npo
About the report
The Newsec Property Outlook has been published twice a year since 2001. The free report describes and forecasts the real estate market in Northern Europe, with a focus on the Nordic and Baltic countries. Klas Eklund, the Swedish economist, also paints a picture of the macroeconomic situation. The report has come to be a handy tool for investors, property owners and local users.
< Back